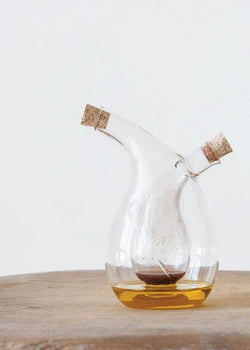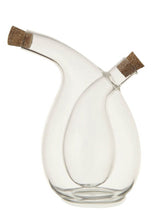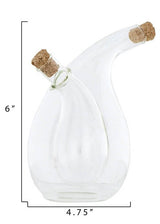 Hand Blown Glass Oil + Vinegar Cruet
Hand blown glass cruet for oil and vinegar. This cute and elegant vessel is perfect to have on your dining room table for easy salad dressing. You can easily refill this cruet with your favorite oil and vinegar to go with some crusty bread too.
Hand-blown glass oil & vinegar cruet with cork stoppers

3-1/2"L x 3-1/2"W x 6"H

12 oz./3 oz.