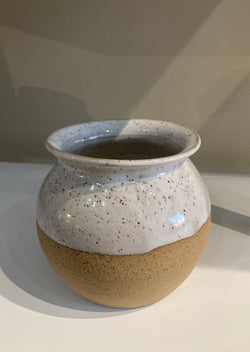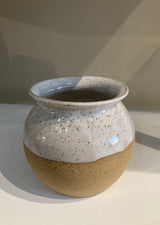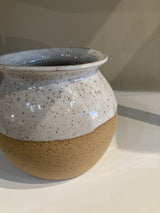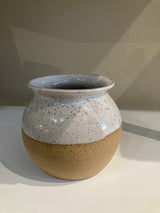 Handmade Ceramic Short Neck Vase
This vase is handmade with love by Vanessa of The Desert Kiln in Tustin, California. We are so happy to be able to partner with Vanessa and support her craft. 
You can find more information about Vanessa and The Desert Kiln on her instagram @thedesertkiln or by visiting her etsy at www.etsy.com/shop/thedesertkiln
Height: 4" Diameter: 4 1/2"