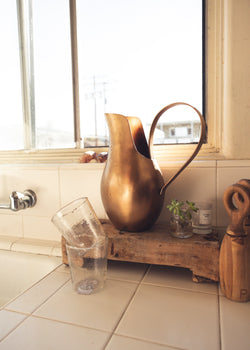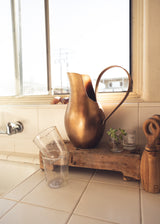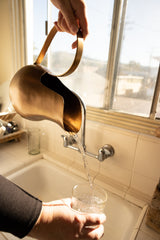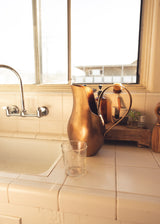 This cobbled and aged bronze pitcher possesses its own one-of-a-kind texture giving it a beautifully sleek yet rustic aesthetic. Indulge in extravagance with this unique pitcher.
Measurements:

 

10″ W x 5″ L x 11.5″ H
Assembled by hand in India.
Ethically crafted in small batches.
Care Instructions: Hand wash with mild soap. Avoid citrus-based detergents or abrasives to preserve unique finish.