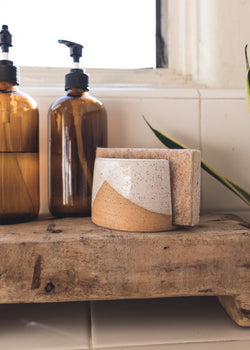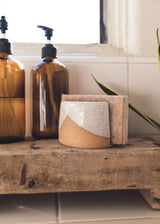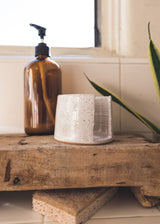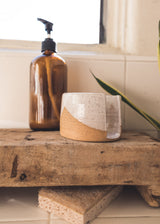 Handmade Ceramic Sponge Holder
These sponge holders are made with love by Vanessa of The Desert Kiln in Tustin, California. We are so happy to be able to partner with Vanessa and support her craft. 
You can find more information about Vanessa and The Desert Kiln on her instagram @thedesertkiln
Each piece is unique and handmade, therefore small variations in size and glaze should be expected.
Dish washer safe
Height: 3 1/2" Diameter 3 1/2"
Speckle clay with white glaze