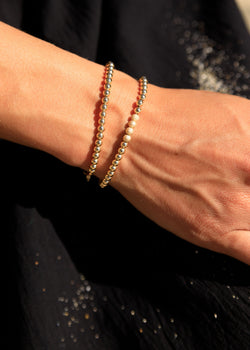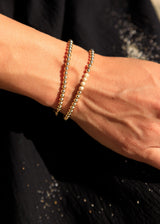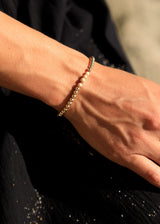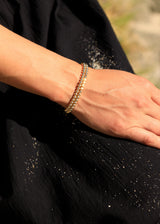 Sparkle Bead Bracelet - 14k GF
14k gold filled bead on a gold filled chain with a lobster clap closure. Stack with your favorite bracelets! Hand made in Laguna Beach.
Gold Filled Jewelry Care Best Practices:
In order for your gold filled jewelry to stay lustrous, avoid chlorinated or salt water. Store in a cool, dark place.
Small: 6 3/4"
Medium: 7 1/4"
Large: 7 3/4"